Mission Statement
At Dove Dental Smiles we are committed to providing you and your family the highest level of care. We use the latest technology in our office, and combined with personalized care we strive to achieve great patient satisfaction. Our goal is a healthy, beautiful smile for our patients. To make this happen we are honest and caring, we pay attention to detail and extend deep personal respect to each and every one of our patients. We emphasize on preventive care and believe in working together to meet our goal.
Meet the Doctor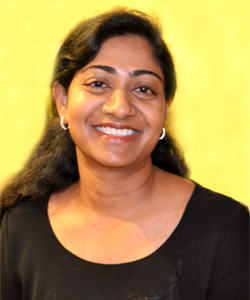 Dr. Shirley Irudayaraj earned her dental degree from the prestigious University of California, San Francisco in 2003. She has been practicing in the Bay Area as an Associate and has built her reputation as a skilled, caring and compassionate dentist. She keeps herself abreast the latest and current aspects of dentistry through hours of continuing education.
She is an outdoor enthusiast, enjoys hiking and biking with her husband and two wonderful boys.
Our Beliefs
Never double book: We are committed to treating one patient guest at a time, giving ample time for you and the treatment.
Use High quality materials for all treatments: we would want the same for ourselves.
Honest and Caring: We pay attention to details, so you don't have to. You'll know upfront treatment cost, we'll take care of all the insurance processing for you.